5 coffees a day while the consumer's away...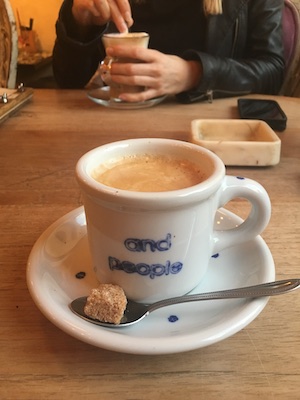 The BBC announced today that Pret a Manger is to offer customers up to five coffees a day if they sign up for a monthly in-store subscription service. Charging £20 for the uh, thing - Pret is hoping it is low enough to win back some of the business lost in the pandemic.
Really, Pret? That's your come-back?
When my dad started dating my mum the first thing he did was add up all the money she spent on coffees a year to prove what a lot of money it was. Indeed, the final figure was enough to stop her in her coffee tracks and a thermos was made each morning instead. Fast forward some years or so and we find ourselves in the same place, albeit without my dad having to add everyone's cups up, for, without a doubt, two weeks into lockdown, it was the savings on coffee people get exclaiming about, whether over text, Zoom or on the 'gram. The removal of that 'oh-I'll-grab-a-coffee' moment was one of the first savings people saw, so offering it as a first come-back feels extremely short-sighted.
Indeed, as the BBC explains, coffee shops remain 'relatively deserted' especially since many of us are still working from home within walking distance of our own kettle/French press/Nespresso machine Yet, as Pret boss Pano Christou told the BBC's Today programme: "There's no doubt that workers will come into the office less often than beforehand. Pret needs to adapt itself to the changes of customer patterns and that's where we've been very focused." So, in those same deserted stores, that's where you've focused?
Let's pause for one quick minute here and consider a few things:
1. Pret has already closed 30 of its outlets.
2. Pret has laid off a third of it's staff.
3. FIVE COFFEES A DAY? Sure, drink those five coffees everyday and save yourself about £400, but uh, you might want to add in some yoga to your day to calm yourself back down…
Interestingly, their delivery business grew tenfold during the height of the pandemic, which is why I find it so confusing that they're focusing back on the High Street over the home. With them launching "YourPret Barista" next week as part of new digital strategy, Christou hopes the initiative will help revive its fortunes while Briony Raven, Pret's director of coffee and packaging, is equally hopeful that Pret will become the brand that occupies front of mind, [rather like Netflix as a subscription service, apparently]. As Raven recounted: "It's Pret's way of doing loyalty. It's about giving people an easy choice, when they come back into their everyday routine."
When they come back into their everyday routine, Raven? What? There is no everyday routine, my love. Everything has changed, everything is interrupted. Everything is up in the air and it sure as hell doesn't smell like freshly brewed coffee.
As Pret and the BBC explain: For the fixed monthly fee a customer can use their phone to access the subscription, up to five times a day, seven days a week. To prevent misuse by anyone planning to get in a round of coffees for their friends and colleagues, each drink must be collected 30 minutes apart. Oh yes, that's good, treat the consumer like petty-criminals, Pret - that'll win 'em back.
As consumer expert Kate Hardcastle points out, localised lockdowns are always imminent, putting money into a place you may not be able to visit, therefore, would be rather silly. As she sees ii, "consumers are also well aware there could be regional lockdowns, which may mean they don't want to commit big amounts [of money] upfront."
Natalie Berg, an analyst with NBK retail, seems to find the initiative 'revolutionary', however, feeling that it shows Pret has "recognised it needs to be creative in the current circumstances." Are we looking at the same thing, Berg? I see an utter lack of understanding of where consumers are [or indeed, aren't] as well as what their priorities are and how things have changed. What research went into this and what on earth did they ask them when they carried it out? How on earth did any research land you here? I see no signs or signposts pointing in this direction at all, not one.
Talking about their new digital platform, Pret feel it'll allow them to "engage with customers more personally and tailor services according to their spending habits." Oh Pret, consumers know that means you're just mining their data, let's not pretend you're going to remember their names when they're in the store and ask them how the kids first day back at school went, come on. Tailoring services to spending habits is a silly remark, you're just presuming your consumers are even sillier.
Of course, part of the PR move includes that fact that there are other 'innovations' on the way too, including 'extending its evening meal offer and deliveries' as well as selling Pret-branded coffee on Amazon. Hmm. Did someone get a bonus for this? Has someone got their employee of the month face up on the wall for this lazy thinking? Did a research agency actually get involved here or did Zoom cut out on the call and this idea is what you think you might have heard?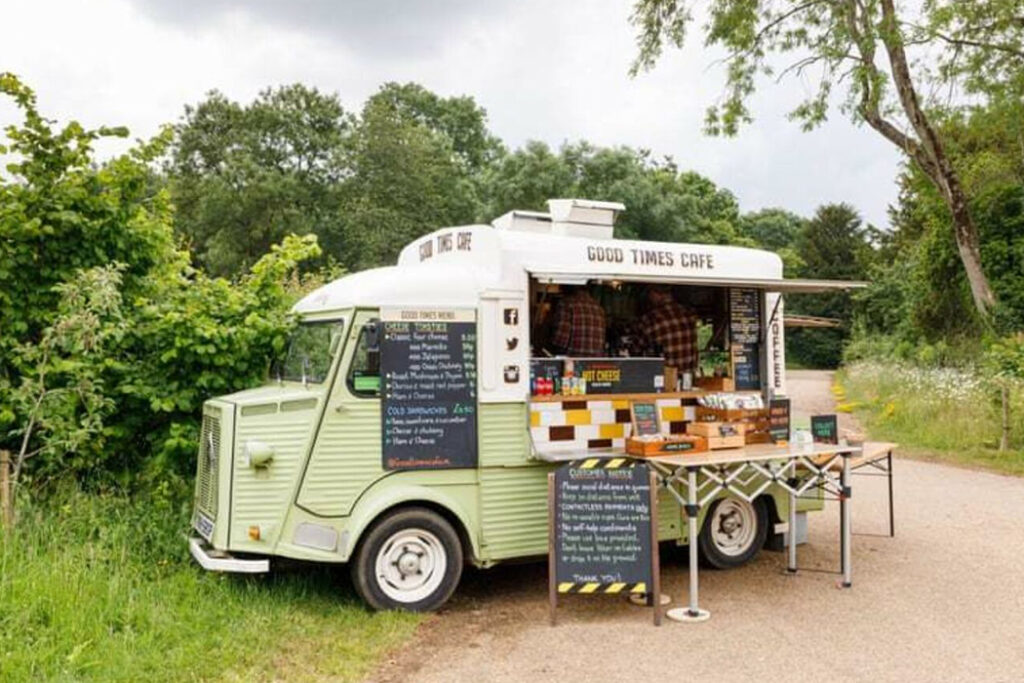 Truly, this brand move from Pret is baffling. Why aren't they providing services consumers can actually use? Why not continue to concentrate on the home? We've seen some really smart [and fun] ways of providing services to consumers during lockdown and frankly, this isn't one of them. Sure, this kind of thing from Pret could have made sense, [sort of, in a back-ward, catching-up type way] in 2019, but in 2020? Nah Pret, this is just bonkers.