Introducing... Joe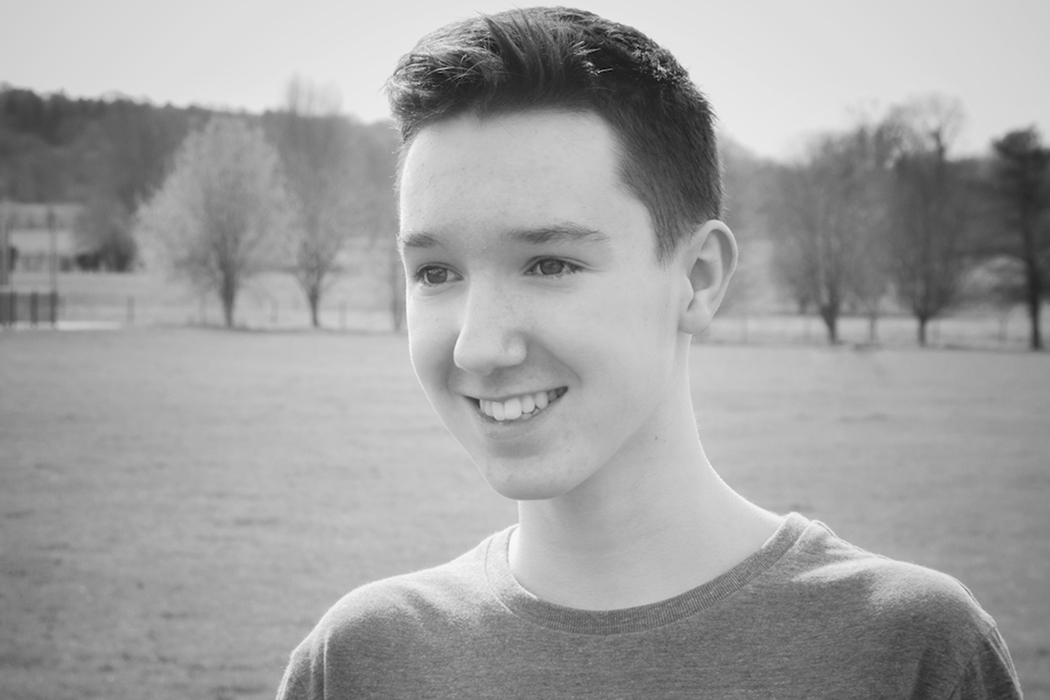 I met Joe and his mum Stefanie at a farmers market in a little village in Buckinghamshire where my parents live. At the time, the mother and son brand was new; I'd been waiting for them to "go live" after a flyer [printed with vegetable ink and on recycled paper] had dropped on my parents doorstep. With a mission to provide "local access to plastic free food staples such as pasta, rice, pulses, cereals etc and other products to make the transition to a more sustainable home," Joe and his mum are making smart moves.
Only 15, Joe told me about how he had worked on the branding while weighing out my pasta [thanks, Joe] and how he'd been running his own businesses for a while after school. When his mum asked if he'd like to start Fillable with her, the young entrepreneur readily agreed. From there, Joe designed the logo, set up an ecommerce web-site and sourced all marketing and promotional material ensuring Fillable got the best prices and the most eco-friendly option. Did I mention he is 15?! As his mum explains: "Joe is our 'IT guy' - he helps with the accounts, manages the website and designs posts for social media but he's also amazing with customers." As someone who spent £70 at their stall when I only went for pasta, I can attest to his skills. I even left to buy the vegan burger Joe was eating because he sold me on that too. Smart guy.
We asked him our Pseudo network questions to find out more about Joe, his life and brands.
RP: Ruby Pseudo
JP: Joe Purnell
RP - Hello, could you please introduce yourself?
JP- Hi, I'm Joe Purnell...
RP- What are you doing at the moment?
JP- I'm a student at Aylesbury Grammar School.
RP- Where are you living and who with?
JP- I live in Wingrave in the Buckinghamshire countryside with my mum, step-dad and sister, Emily. I'd take it over living in a city any day - it's a beautiful place to live and you get to know the people around you.
RP- How old are you?
JP- I'm 15 years old.
RP- Where are you right now, and what were you doing before we interrupted you?
JP- I'm sat on the sofa in front of one of those dog rehoming programmes. I'm not even that much of an animal person, but I think everyone loves a puppy...
RP- Is there anything brands just don't get when marketing to your age group?
JP- Not marketing to people my age [enough]! There doesn't seem to be a middle ground between the plastic-fantastic adverts after every Nick Jr programme, and adverts for adults looking to buy sofas and baby formula. I understand it would be tricky to advertise to teenagers. The "movie-style" portrayal of teenagers isn't accurate at all... they're always Americanised anyway, and technology and the latest jokes/ crazes change daily. Not everyone can be lumped into the same category either: you've got the "rugby-lad" type surrounded by swarms of people that look up to them, and those that are more reserved with a smaller group of friends.
RP- Are there any cliches that you wish brands would stop using when marketing to your age group?
JP- The sporty, popular, boys they use in their adverts... because not everyone is like that." The "cool-kid" image won't make me want to buy something from that brand. I like to know why something's good; I like to know how it will appeal to me. I'm a sucker for good packaging and design, and an unusual advert like "Honda The Cog" will appeal to me much more than what would have been a generic car ad.
RP- What brands do you think are getting it right?
JP- Apple and Superdry. With a brand like Apple, it's quality, and knowing that something I buy from them will "just work". I've had a Mac for 6 years, it's still going strong, and I haven't had an experience like that from another brand. I know people tend to buy into a brand they trust, and become quite loyal, and when I found myself needing a new phone, I chose to bite the bullet and shell out for an iPhone as I knew it'd be what I'm looking for. I think being loyal to a brand will be much more influential than any form of marketing. We'll buy from brands we trust and have had good experiences from. If I've bought something I've really loved from one brand, I'll be reluctant to switch! And Superdry make nice t-shirts....
RP- Are there any brands you used to trust/buy that you no longer engage with?
JP- I've moved away from brands that don't have an ethical, environmentally-conscious focus. I also used to make most of my purchases through Amazon, but I know prefer to shop with independent businesses if I can - I'd rather support a smaller designer or maker, than a billionaire just looking to add another "0" to their bank balance.
RP- What's your relationship to social media?
JP- An interesting one. I'm literally the target market for Snapchat and Instagram and I don't use them. I've got a business Instagram account, but I don't use the platform in the normal teenager way, which seems to be hundreds of DMs and a feed full of memes. If I want to message someone, I'll text them or use WhatsApp. People at my school will go on about keeping up Snapchat streaks and it couldn't interest me less - I'd rather talk to people that I like, for a reason, not just to bump up a counter.
RP- What about your relationship to money?
JP- Save, save, save! Any money I earn goes straight into my savings account. There's only money in my current account if I know I need to pay for something. I've always um-ed and ah-ed over buying anything - I like to do my research!
RP- If you were a big brand and could use your power to make a difference, what would you do?
JP- I'd concentrate on doing the right thing for people and the planet, and focus less on profit. I know for a business becoming ethical and environmentally friendly will increase their costs, but realistically there's only so much money a shareholder needs: $4 billion won't make anyone more happy than $3.5 billion dollars. There's no point having any of that money if the planet you live on has been destroyed, and you could have helped stop it.
RP- How do you feel when you think about the future?
JP- I feel excited that I have the opportunity to do something great, but also scared of what's going to happen. I don't want to live on a planet that's covered in plastic and somewhere where the most powerful people have ignored the pleas of the younger generation, just so they could keep the cash rolling in.
RP- Is there anything you'd like to plug?
JP- I run a small-scale website & graphic design business to help new SMEs launch online - nineteenthirtyfive.co.uk. As a family, we decided enough was enough and cut our single-use plastic usage. It became difficult to source environmentally friendly alternatives and so my mum set up a community service [not the right word! A business but focussed on doing the right thing not profit]: Fillable
Joe donated his fee to The Emily Ffion Trust and The British Hedgehog Preservation Society. Thank you Joe!