Introducing... MAOTA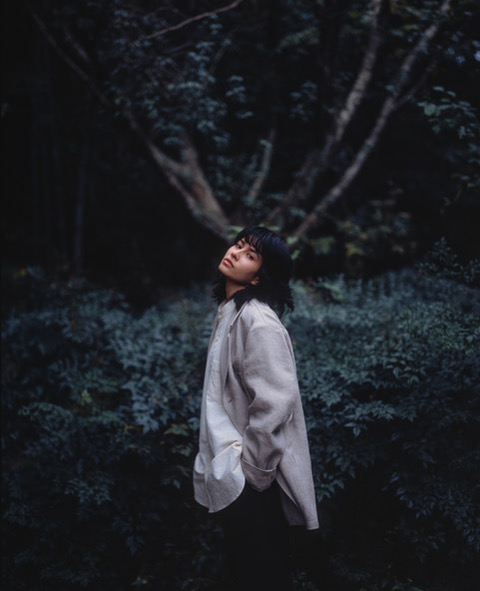 Talking to Masa, the designer at Maota, was a little bit like talking to myself, which his wife Alisa [who is half-Japanese and half-German] also commented on; we seemed to agree on everything and anything. Bonding over our shared preferences and opinions, I spoke to the wonderful husband and wife team one evening for nearly an hour about their new venture, jealous of the beautifully cut and crafted Maota shirts they were both wearing for our conversation. Embarrassingly, I'm pretty sure I might have been in a pair of sweatpants. Listen, we spoke online, I would never do that in real life…
Setting up Maota last year, the brand name is split into two words: Ma and Ota. In Japanese, the first word "Ma" 間 means "space, time or things in between," including the beauty in white space and the idea of "relation". For designer Masa, "Ma is important for creation; the relationships between all elements such as yarn, dye, weaving, patterns etc., as well as relationships with people, like craftsmen." Ota, quite simply, is his surname: "I just put it because it sounds good and these 5 letters together look visually good to me." This importance of visuals extends throughout the brand, from how they talk about themselves online to the garments themselves, which are iconic, timeless and beautifully crafted. This is a brand that is most definitely impeccably built.
Studying menswear and fashion design at the London College of Fashion, Masa graduated in 2004 and was hired by Yohji Yamamoto, working there as a designer and pattern cutter for four years in what he remembers as 'a tough training period.' While he reported directly to Yohji, he left to learn more about textile design, looking at fabrics and their properties before joining adidas in 2016 as a senior menswear designer. Moving from adidas Japan to adidas Portland, Masa grappled with the business needs versus creativity process, missing the depth of design process he was used to. In 2019 - after meeting Alisa - he left the brand and - having both earned quite the careers at this point - they decided to start their own thing. As he explains: "the biggest reason is that I wanted to have my own brand since I was a teenager. Looking over my professional career, I thought: 'maybe it's time to try at last'."
RP: So, you set Maota up in 2020? Now that is brave!
A: "Yes [laughs]. Maota was officially set up in 2020 last year. We thought we can definitely combine our forces and maybe do something which included our shared passion with the craftsman here. The textile industry is declining, so that was also our drive to make something and sustain the craft movement here. It is a dying craft, and craftsmen put so much passion and love and experience into what they do; some of these textiles have been around for hundreds of years."
Naturally, Masa already had relationships with many of the craftsmen in Japan, whether through his work at Yohji or his time as a textile designer. As Alisa explains it, "he already had the trust from those people and in Japan, and as you know, trust and experience are really important in a working relationship."
Although immersed in a world of tradition rather than fashion, the craftsmen were open-minded and excited when Masa and Alisa came to them; "they didn't know this world of fashion so much, they'd just been making and making for all these years."
RP: Aw, I'm obsessed with Japanese craft. When it comes to your inspiration Masa, does it come from the craftspeople you work with at all? Do they have input into your process?
M: "I'm not particularly inspired by people, but we do have a mutual understanding of creation; we talk visually together. Inspiration comes from what they create, not just from the outcome but the process or the yarns. When I look at the process or even an unfinished process - you see things from different perspectives. I connect so many details together and then create whole images from that."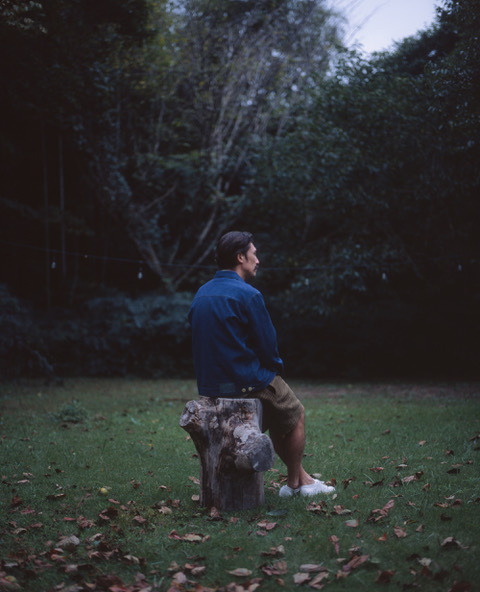 Sustaining the local crafts of Japan isn't the only considered practice of Maota, who strive to be a sustainable business throughout, from only making pieces when they're ordered [which they admit is difficult in itself] to how they dye the clothes and where they're made [locally in Nagoya]. For the duo, transparency is naturally important. Alisa is constantly capturing content on how Maota clothes are made, which she shares online, explaining "we want the customer to see how everything's made." Moreover, this content also furthers awareness and understanding of the craftspeople of Japan too.
Now, I have always spoken about the difference between fashion and style. The latter is timeless, iconic and 'unit-like' [great products which lend themselves to myriad looks] while fashion is dangerous, polluting and, well, faddish [personally, I would hate to be called 'fashionable'.] The seasons of fashion are equally dangerous, while yes, we have Spring/Summer and Autumn/Winter, [and yes, they happen every year], fashion is an industry that writes-over itself, erasing the design and therefore cancelling the couture of before. Happily, with Maota, their intention is on style, never fashion, something which can be intrinsically read within the garments. They, too, try and eschew the seasons, with Masa aiming to make the ultimate iconic product he can simply keep producing whenever someone asks…
M: "That's one of our concepts - I completely agree with everything you just said [laughs]. When we make something and say, this is spring and summer, well, somewhere in the market it's Winter… We live in a capitalist world, but when I notice the production in Japan, we produce way more than necessary. So, first: I wanted to stop this cycle. I wanted to have a healthy cycle, and that's why I decided to do Maota. We make products for people who want them. It's not like we make x tonnes of products per month and then sell it as much as possible - that's becoming old fashioned. When I talk to people, I get a positive response, but changing that reality for most people is going to be difficult."
Talking about how he used to have to cut samples of shirts for Yohji six or seven times "basically until he was satisfied", Masa wanted to cut down on the wastage that sampling can create and has been utilising 3D technology to do so. "I think that depends on users, but I believe technology has the potential to help human beings. There is so much wastage during sampling, but using this technology can cut so much wastage out while keeping the quality of garments and creation intact."
I ask them about the future of Maota and Masa admits he doesn't like to think about it, while Alisa - whose opposing skills lend themselves perfectly to Masa's creative mind - is always planning ahead.
For her, getting people to care about the stories, the craftspeople, the design inspiration [let alone the sustainability side of Maota] is difficult but something she focuses her time and concentration on, as evidenced in Maota's presence and storytelling online. Wrapping the conversation up, I remember the meaning of 'Ma', and how it nods to relations, white space and how everything comes together. Looking at them, smiling and laughing side by side on the screen, I realise just how much everything does indeed come together. By combining Masa's obsessional artistic nature with Alisa's organised determination, you have a brand that can truly stand the test of time however much Masa doesn't want to consider the forthcoming future. By creating their own white space and building their own relations, they're building a brand that will be around in years to come, and I wouldn't wish anything less for them.
For more information, visit their website or their Instagram. MAOTA do national and international shipping.
Photography: Gui Martinez @guimartinez
Models: Julia Abe @juliasumire & Rogerio Igarashi @madrugaholga
Photography Assistant: Francis Sahara @mr_fsahara