Kendama: Exploring the Favourite Skill-toy of the Underground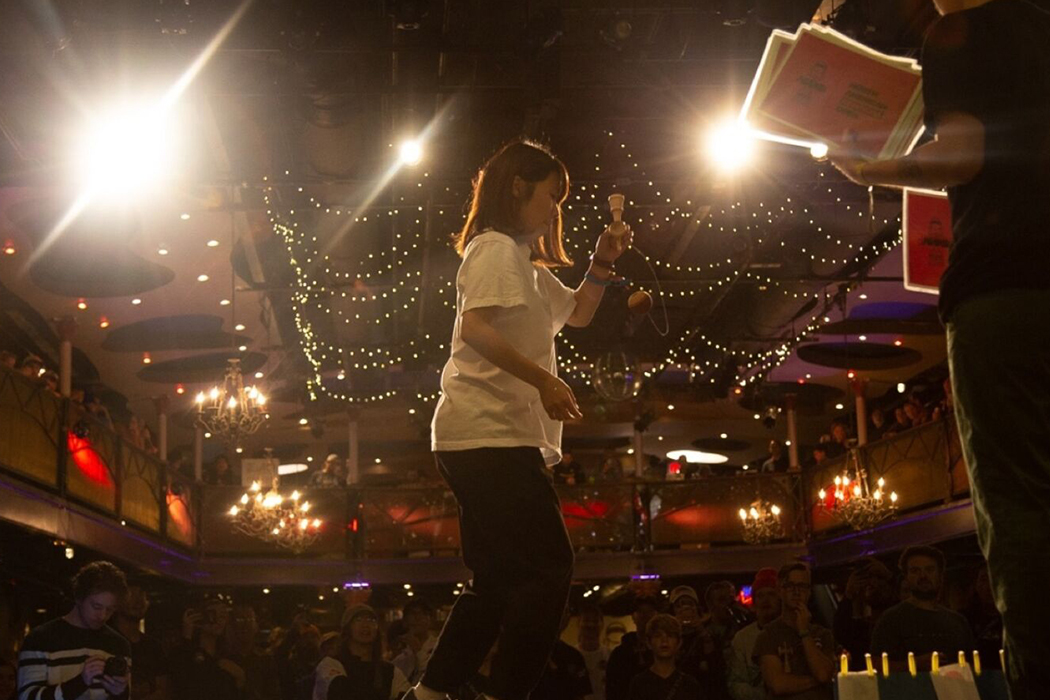 There isn't much that can be considered underground anymore. Subcultures reach the mainstream and become ubiquitous cultural norms so often that the notion that anything on the internet could remain under the radar seems unfathomable. But that has been the case for Kendama, the 17th century Japanese skill toy known for its three cupped sides with a ball attached by a string, which has found cult classic status among a growing number of fans globally, most prominently in Japan, North America, Romania, and Latvia. A few key brands and influencers have been spotted within the community, signaling that the culture might not remain "sub" for long. We attended The North American Kendama Open, known as NAKO, in Minneapolis, Minnesota to figure out why this unassuming skill toy has become popular at the fringes of the mainstream.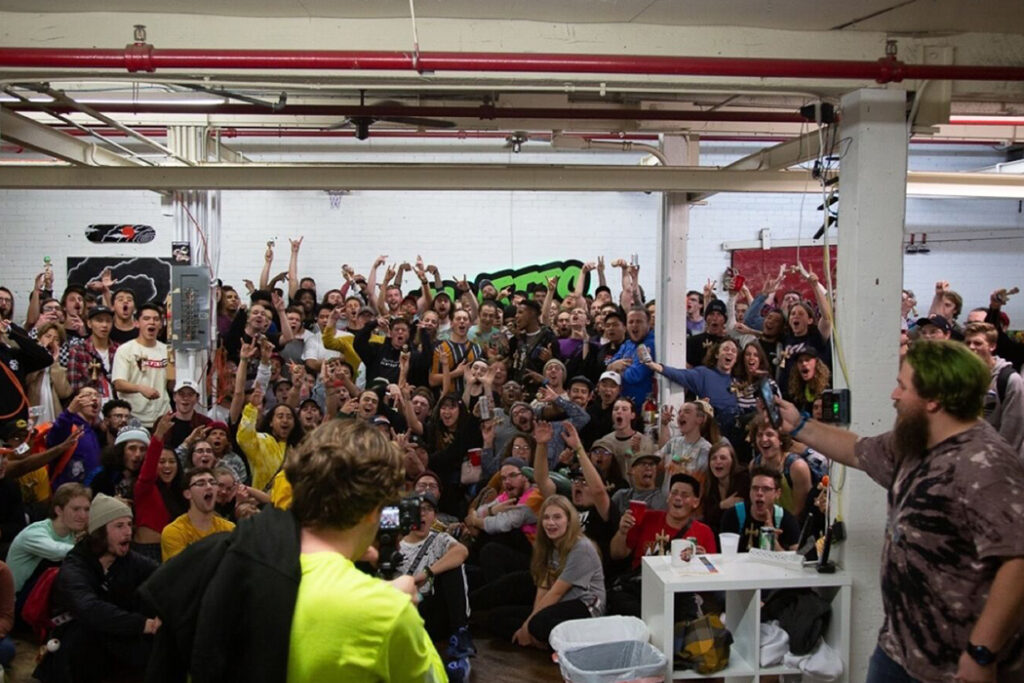 Much like Hacky Sack in the 90s, skill toys seem to find themselves amongst skaters, snowboarders, surfers, and BMX riders for their portability and weather resilience. If the weather is bad, you can't skate, but you can play Kendama. Plus, it presents the same required skill set for play: hand eye coordination and tricks. Kendama has appeared in the hands of well-known figures in these scenes, like Alex Donnachie and Reed Stark, who are citedas the catalyst for Latvia's presence in the community, after having brought it over on a BMX trip. Brands like FUCT, Chinatown Market, BEAMS, BAPE, DHL and even Louis Vuitton have already taken notice, putting out their own collab Kendama models(otherwise known as "mods"). New mod releases happen often, another factor that has pushed this small sub-culture into a viable mainstream market. Like the skate world, Kendama brands have their own teams, with sponsored players receiving their own custom mods. One of the biggest US manufacturers, and host of NAKO, Sweets Kendama often collaborates with artists or creates in-house collections inspired by the world around them. Their V15 series mimicked the designs of popular shoe releases for 2018— a smart move, considering that matching your outfit to your Kendama, generally worn with the string around the back of your neck draped over each shoulder, was an unspoken rule during NAKO.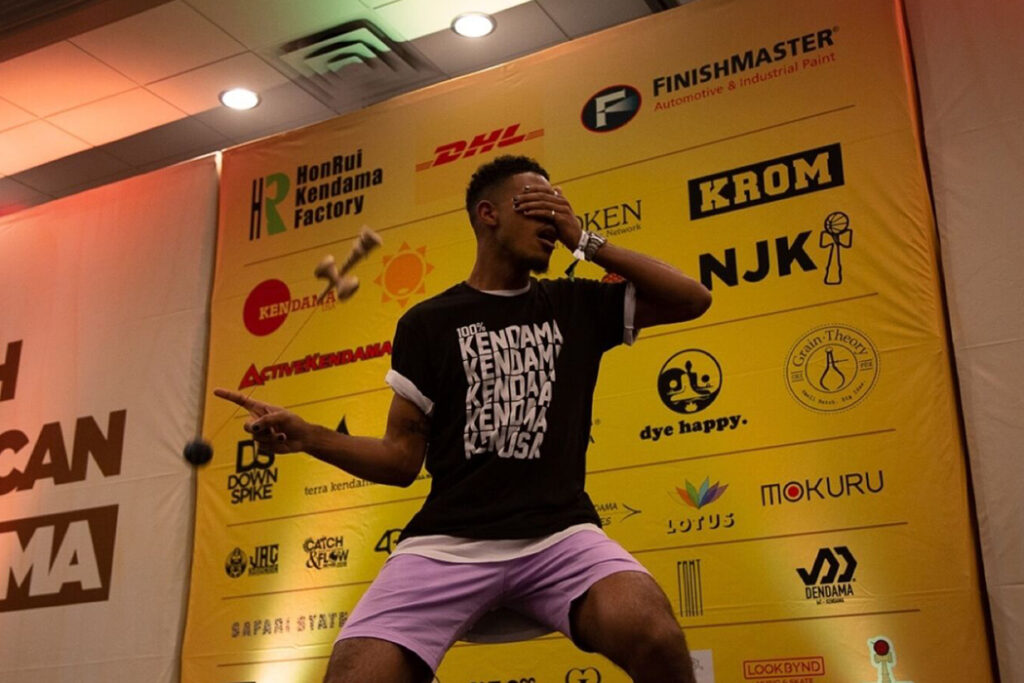 Lexicon is vital in the Kendama community and some phrases overlap with other subcultures. In a parallel to skateboarding, the term "line" refers to a successive order of completed tricks without error. Other, non-technical terms for the technicalities of playing Kendama include "lace" (completing a trick) and "tip wet" (a euphemism for almost lacing a trick by the spike entering the dama's bevel but not going all the way). Outside of the slang for movements, there are terms for just about everything, but listing them all here would defeat the purpose of having insider-only signifiers. A final favorite that falls outside of lexicon but right in line as a signifier: instead of slamming their boards onto pavement as a means of applause like in skateboarding, Kendama players repeatedly hit the "ken" (base with 3 cups and a spike) and "dama" (ball) together. It has a very beatnik vibe to it, a must see.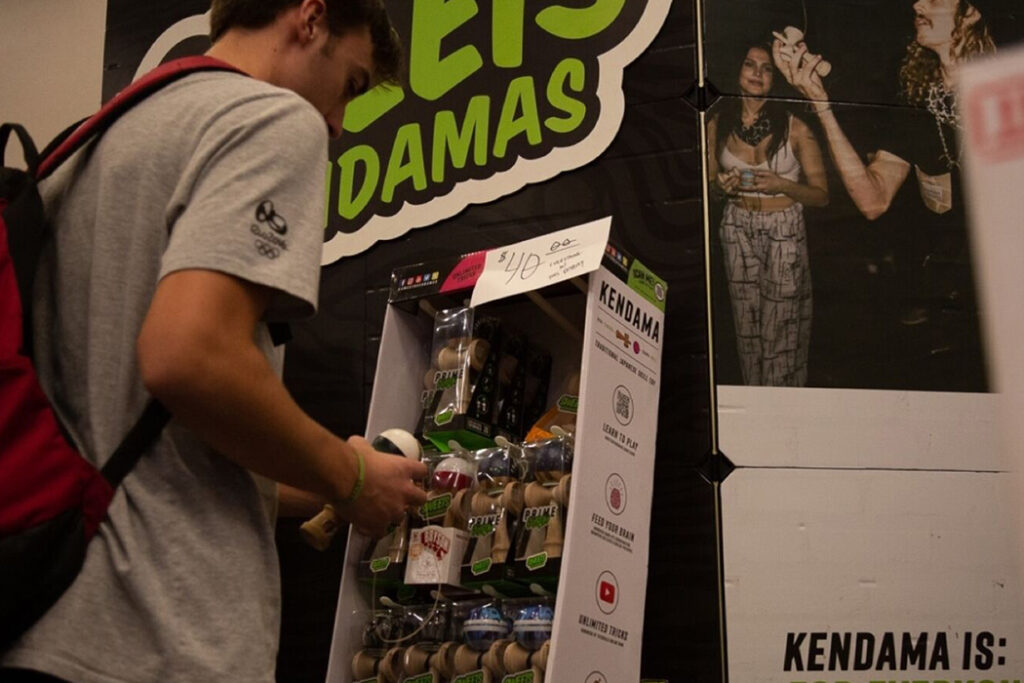 The mantra often repeated among players is "Kendama is a Family." The way in which players and fans view the community is reminiscent of "posi" hardcore or "PLUR" within rave culture. Though very demographically diverse, the bond that connects the Kendama family is the game itself. Because the Kendama family is still relatively small, the sense of community is great. Kendama Cares is a nonprofit organization that looks for "ways for the Kendama community to affect positive change in the world around them through their love of this awesome skill toy & it's kenfolk." At NAKO this year, Kendama Cares held a food drive that donated items to a local children's shelter and entered all donors into a raffle for a Supreme skate deck.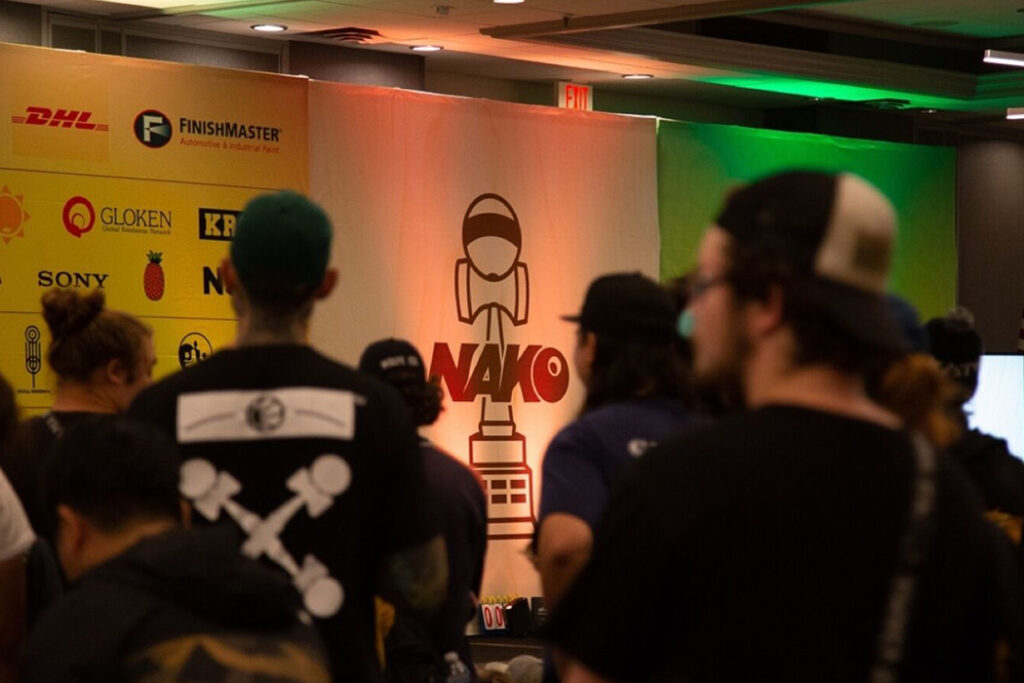 While most subcultures are content within their small community, the objective of the Kendama wave is to grow the community through outreach. At the NAKO Downspike Awards (their version of class superlatives), one of the hosts, Alex Smith, gave an inspired sermon about spreading "the word" as a smirking nod to their efforts to bring in as many people as possible. They also announced the winner of the Johnny Appleseed award, given to the person who has made the biggest impact in spreading Kendama in the past year.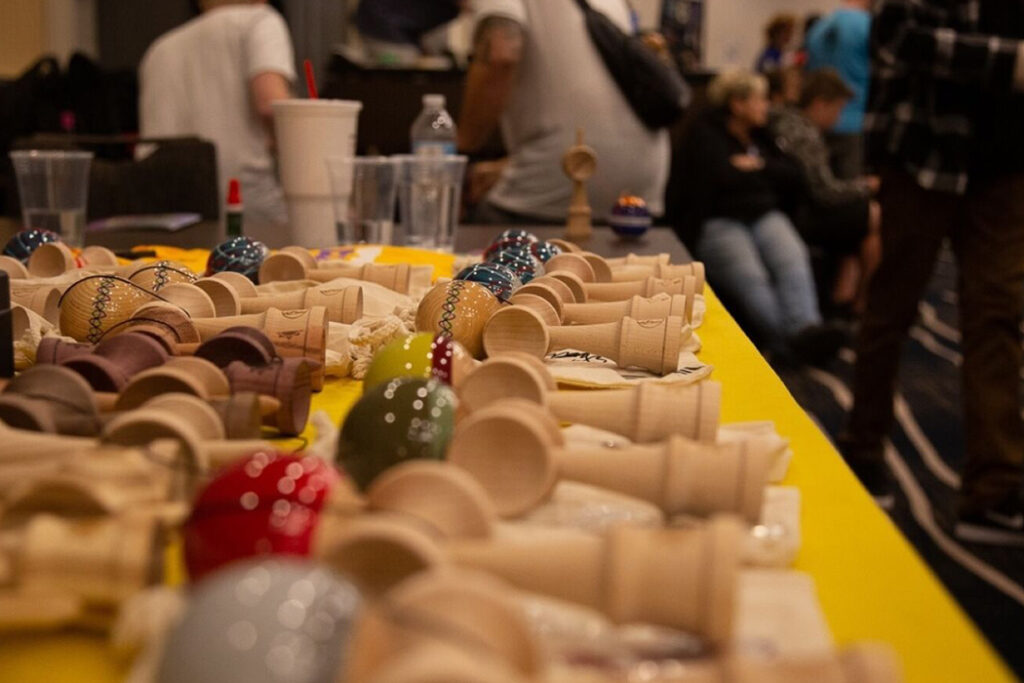 Kendama has had a surprising surge in popularity over the past three years, despite its relatively obscure fandom. The physical toy aspect has likely hindered the community's growth but remains inconsequential to those who know and increasingly appealing to those that are rapidly catching on.
Thanks to Sweets Kendama for making us feel welcome at NAKO and Chad Green of PRMT Creative House for providing the photos. Look out for their upcoming zine 'Faces Of Kendama' on the PRMT account releasing later this month.