Remembering Generation X, dammit...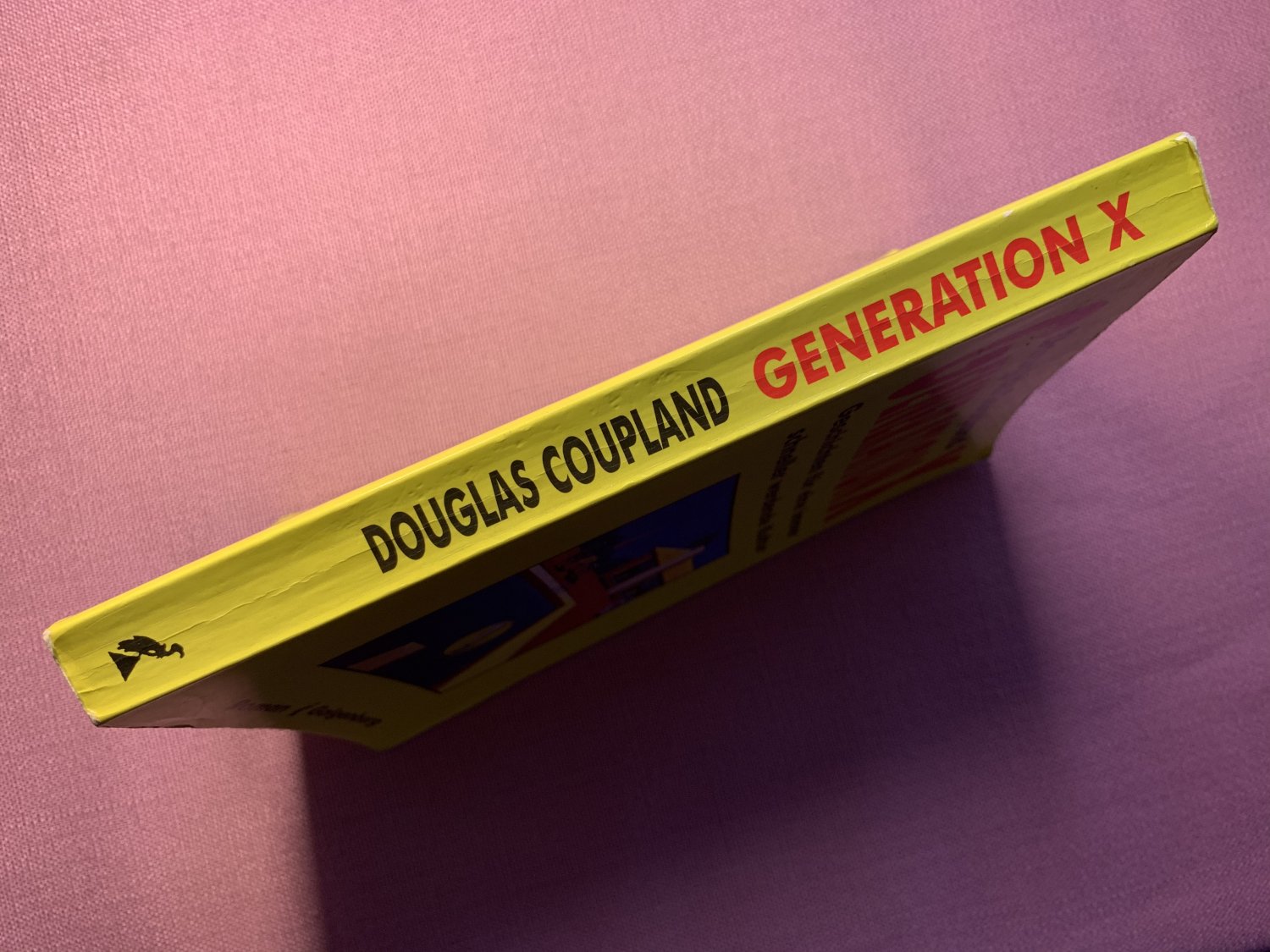 I'm not a massive fan of labels like 'Gen Z' and 'Millenials'. However, when it comes to belonging to Generation X, it's something I'm fiercely proud of. Thing is, brands don't seem to give a flying fuck about us.
For the other letters reading this, here's a quick explanation of who the hell Gen X are; don't worry - we're not replacing you - we've been around forever. And look at that, we were so busy we even shortened the word 'Generation'.
The cohort to follow the Baby Boomers [and preceding the Millenials], pop culture generally defines Gen X'ers as people born from 1965 to 1980 [so people that are between 38-53 if I've done the maths right]. If you're still confused about who we are Gen Z and Y - that's you, Millenials - we're quite possibly your parents...
Growing up in a world that was shifting considerably, we saw more divorce, less supervision [more mums went to work for the first time since the War] and more films to watch than ever before. As we pushed punk out, we drew Grunge in; we were anti-establishment and unorthodox, we didn't do what was expected of us and we were loath to do what we were told. Some of us didn't brush our hair. We were a generation of maverick and dissatisfied entrepreneurs in the making basically and refused to follow the 'norm' of what work was supposed to be [you're welcome Y and Z]. While many thought that it was Coupland that named us [in his book of the same name] as a term it had actually been used since the 50s. However, Coupland did indeed canonise it in 1991 following an article he'd written four years before and explains:
The book's title came not from Billy Idol's band, as many supposed, but from the final chapter of a funny sociological book on American class structure titled Class, by Paul Fussell. In his final chapter, Fussell named an X category of people who wanted to hop off the merry-go-round of status, money and social climbing that so often frames modern existence.
Still sort of frames modern existence today right? I guess that's why we think stuff sucks [and why we all hate conspicuous consumption].
The thing is, Generation X are cool as fuck. They are [still] the creators of a culture that Y and Z admire, parents to cool kids who can name-drop the members of the Wu Tang and Duran Duran in the same sentence as any Lil-'add-word-here' rapper while borrowing their dad's vintage sweater. In the US there are around 65m Gen X'ers and just under 14m here in the UK; truthfully, we were a small generation, however, we're a powerful one when it comes to purchasing, accounting for 31% of total income in the US alone. Yet… no one sells to us. No one sells to me. Or at least, they don't sell me shit I want.
Brands like to sell to Millenials. They want to know about Gen Z because they want to sell to them soon, but they sell to the Millenial mainstream instead. When they're not selling to Generation Y, they sell to the Baby Boomers, who have spare cash to splurge in their retirement. Marginalised, Gen X - who the media have never been particularly enamoured by - sit there being sold all sorts of shit like paint, parenthood and pet food. None of this appeals to me or even interests me.
Let me back up a bit here. Many of the most celebrated names in the arts, politics, business, science and sports today are Gen X'ers. The media, the culture, the arts we consume, is either carried out by or kick-started by a Gen Xer. The sneakers you covet and the brands you buy - designed and/or built by Gen X. The slogans, the celebrities, the salient stuff in culture - Gen X is behind that. We created culture and we're still part of it. It's just no one's willing to see us in it.
So, let me make this clear, and I'll alphabetically write this shit out:
Angelina Jolie, Amal Clooney, Beyonce, Notorious B.I.G [RIP], Banksy, Cate Blanchett, Chadwick Boseman [RIP], Elon Musk, Edward Enninful, Erykah Badu, Futura, Hiroshi Fujiwara, Ice Cube, Idris Elba, Jeff Bezos, Joe Rogan, Jay Z, Julian Assange, Jordon Peele, Jacinda Ardern, Kanye, Kate Moss, Karen O, Kevin Feige, Kristen Wiig, Kobe [RIP], Leonardo Di Caprio, Michelle Obama, Marc Ecko, Mary J Blige, Missy Elliot, Maya Ruldolph, MIA, Mark Ronson, Pharell, Quentin Tarantino, Rick Rubin [just], RZA, Russell Brand, Snoop, Stacey Abrams, Stephanie Wilson, Thierry Henry, Tina Fey, Viola Davis ARE ALL GENERATION X.
And now let me ask you this:
Would you sell fucking wash-proof paint to them?
My gripe, in case you hadn't guessed it, is that no one sells to Gen X. Which is kind of okay, because we don't like being marketed to. But, when a brand comes to me with impeccable products, sustainably made, designed by legends and sold in Dover Street Market and tells me they want to understand and sell to 'the Activist Gen Z kid' it makes me pretty angry. In fact, that's fucking lazy. And Gen Z doesn't even have the money to buy your £500 beautiful jacket because, uh, they're kids right now. But go ahead, talk to them, it'll be our money they have to ask for.
The brand in question is a brand for me, I like it. I won't name it, but I like it, a lot in fact. I like what they're trying to do and their designs are timeless. My Kinda Thing. In fact, if I was going to have a clothing brand, it would be pretty similar to this one [that I still won't name]. It's a brand for my brothers, a brand for all the heads in culture still driving it [while supporting Millenials in their career and bringing up their Gen Z kids] and a brand that Gen X would buy. But no one considers Gen X. They want 'content', they want 'youth' they want 'cool'. Well here's the fucking thing pal, we ARE cool. We ARE culture. And, we're still pretty young, if you don't fucking mind.
Oh, and a funny little silly thing: we're the only ones that actually have money to spend, having spent nearly 20 years working with our names still on the payroll. Like Julia Roberts says in Pretty Woman [a Gen-Xer, yes] 'big mistake, huge'. We have to go shopping now. We just won't be shopping with you. Fuck you, your content, your obsession with others, your paint and your damn dog-food. This Gen Xer is out. [Imagine a mic-drop here, please, thank youuuuuu]. xxx