The Making of Our Table: Black female creatives on finding community in Dubai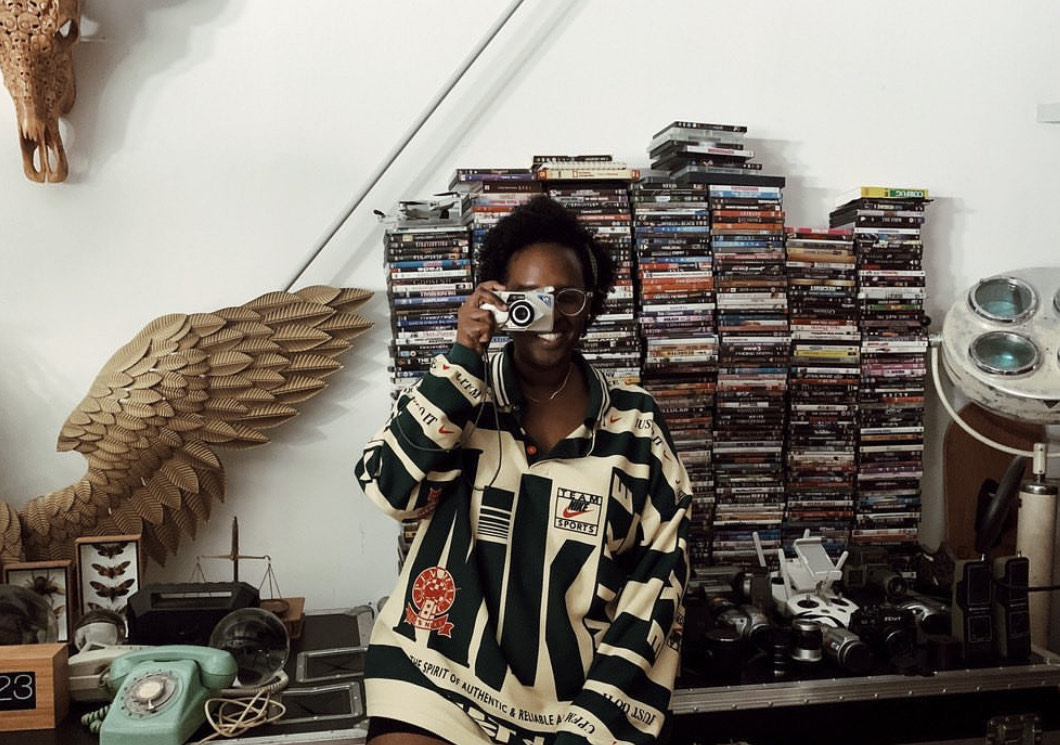 Dubai is a wondrous place with a skyline of towering glass facades, blinding beachy blues, world-class cuisine and 24/7 entertainment. A dynamic future city that promises tax-free paychecks, a safe place to raise your kids, and of course, the Real House Wives. It's young and growing fast. The influx of people clamouring at the airport gates proves there is potential and money to be made. Here, a diverse population with more than 200 nationalities live shoulder to shoulder, forming an intricate patchwork of cultures, religions and social classes.
But what does all of this mean for me? A young-ish black female creative in Dubai. I chose to live in the UAE - and Dubai in particular - for many of the things mentioned above, but most importantly because, as a young-ish black woman, I felt safe. Taking advantage of high-paying career opportunities was a BIG plus. And so I did, diving headfirst into the city's creative industry and trying to carve my own space within it.
The conversation around diversity and representation in the creative industries is nothing new in the West. In Dubai, which is internationally regarded as a haven of tolerance, black creatives face similar challenges, such as limited representation and opportunities. While some are making moves, it all seems to be in isolation. Until now, that is.
There's been a call for community, and black female creatives are answering it. And like any grassroots rally, social media is the ideal tool for the trade - with directories of talent being built and job referrals being shared. Insta stories of healing retreats and the celebration of black excellence are posted unapologetically. Here, a diverse collective of African-Americans, Africans, Afro-Arabs, Afro-Europeans, and so on come together to share their lived experiences, hoping to feel more understood.
"Majority of the time, we're not in the room, and when we are in the room, we are normally the only one," Monique Spearman, an African-American freelance fashion stylist, tells me. She struggled at first, finding it hard to connect with other like-minded black women. "I felt like everyone was in their own bubble, just trying to make it." She continues, "Now it's more open. I think the energy has shifted from every woman for themselves to let's meet up and talk about our journeys and how we can grow together."
When the group invite hit my very own Instagram inbox, there was a chorus of YES and sighs of relief. Sudanese creative Rihab Nubi, the head of design at a boutique branding agency, hopes this movement begins to break stereotypes. She notes that there is a level of ignorance when it comes to black culture, and the right conversations are not being had.
There is no understanding of cultural nuances - rather just the "aesthetics" - being labelled as "urban" or "cool". As black people, we end up being used for our blackness by people who don't even understand what it is that makes it - it's just an aesthetic.

Rihab Nubi, Head of Brand and Design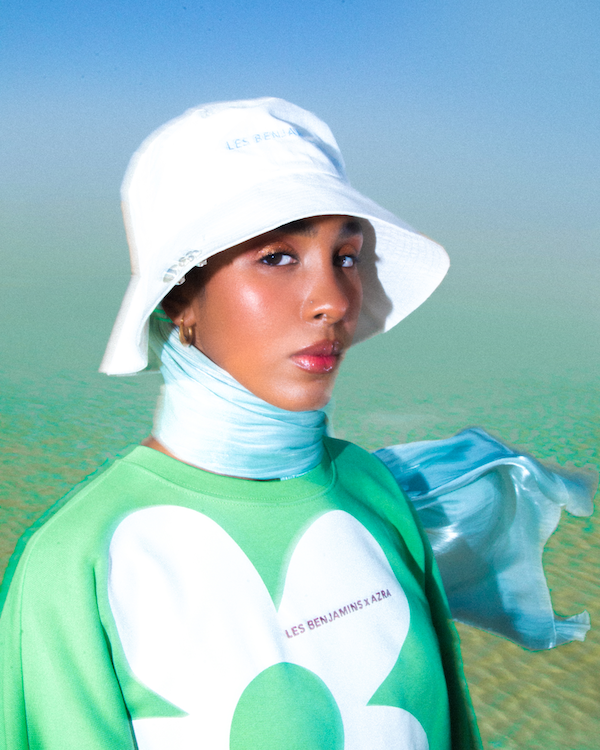 Trying to define Black Culture in Dubai can be tricky, but one thing is clear, it is very, very commodified. I've been asked to attend meetings simply because the client is looking for "urban style" or some other iteration. If I'm feeling particularly bold, I'll ask them to explain what they mean. Often, the reply I'm met with is: "You'll understand what the target audience wants more than I will."
I think it is interesting that what is considered to be the "Cultural Climate" in Dubai, is really just black Culture. You'd think that Dubai being a Cosmopolitan city, would give us a range of cultural representations, however, it never gets old realising that the appearance, the feeling, the story, every little nuance, "behind the culture" stems from us.

Nini Oki, Creative Consultant, Founder of NRTVE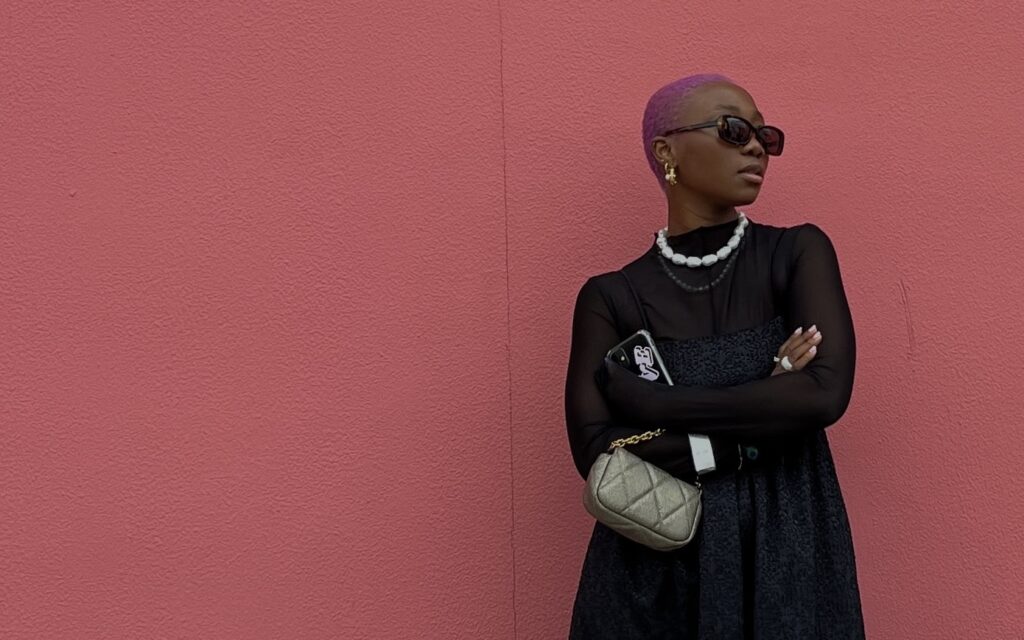 A creative producer and creative consultant, Nini Oki moved to Dubai from Lagos, Nigeria. Working for a well-known international women's magazine, her role consisted of wearing many hats without financial reward. Something she believes she could have avoided if she had a community that she could turn to for advice. In October 2022, a serendipitous run-in with "some stunning Black Female Creatives at an event" changed things for Oki and led to her creating the NRTVE [read as Narrative] platform. "We could all agree that there was a need for it, but it looked like a logistical nightmare – which I eventually decided to take it on. Honestly, I never would've done it if I didn't believe that God wanted me to."
Her hope for the platform is simple, for NRTVE to be a safe space for Black Female Creatives. "I want them to recognise NRTVE as a space that doesn't play with their own. I want them to know that we protect and nurture the seeds that we carry. We know our value, and the days of playing and pitting us against one another are long gone."
It's comforting to know that whatever you are going through, another black woman is sitting in front of you that fully understands what you are feeling without having to say a word. I wonder if you would call this a form of quiet activism, but Nini Oki thinks differently. "This collective was created for us, not to send a message or necessarily advocate for change - of course, we expect that, and we will continue to speak to that - but NRTVE was created to build a tribe. To empower and support Black Female creatives even when the rest of the creative community doesn't." But Monique believes that it can be a form of activism.
In some ways it is activism, it's us demanding to be seen, heard and represented. I don't know about y'all but I'm tired of seeing the same people in every room. I'm ready for the new fresh faces to take up space and change the industry for the better.

Monique Spearman, Freelance Fashion Stylist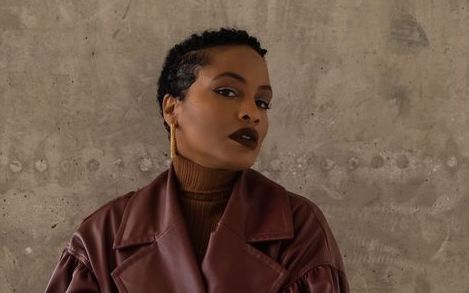 Of course, the building of every community comes with growing pains. There can be a lack of inclusivity or a clique mindset, where individuals feel judged because they don't have the right job titles or not enough clout. "The Dubai mentality has kind of slipped into the black community. I want people to reach out to people who are new in the industry and who may not have a name yet." Spearman shares. "You can always learn a great deal from the fresh babies who are thirsty to just get their foot in the door! You never know, down the line, you may be working side-by-side on a project with that person."
Despite its minor faults, the beauty of Dubai's creative scene lies in its youth, and its power is in the hands of the people. There is an overwhelming sense of optimism for this opportunity to make a change, to make our own space and better yet to build our very own table. And I couldn't be more excited to be a part of the magic.
I think that Black Women have a unique understanding of how the world operates. For the longest time, we've been at the bottom of the social hierarchy, and as such, had the opportunity to interact with all sorts of people. So, to an extent, we have a sound understanding of human psychology, which I believe is invaluable in any room.

Nini Oki
Photo Credit: Rihab's shot by Omar Sha & Monique's shot by Reema